Driven by Passion. Fueled by Experience.
At Elite ELDT, our mission is to provide effective, efficient and affordable online CDL training without compromising quality.
Founded on expertise in the fields of Education and Commercial Driving, we merge these two industries into one primary focus.
Founder and lead consultant Chad Edwards has spent the last 24 years in education, commercial driving and CDL driver training. After completing his Education degree in 1998, Chad earned a CDL and began driving trucks before returning to the classroom and acquiring six years of experience teaching in Georgia public schools. In the years that followed, he worked as a commercial driver in the capacities of OTR tractor-trailer driver, charter bus driver and even as a tour bus driver for country music artists out of Nashville. Chad has won several awards, including first place honors at the Georgia Motorcoach Operators Association's Annual Coach Roadeo twice in the three years he competed. Chad was also recognized during his first year teaching as the "Best of White County" Teacher for the 2001-2002 school year by the White County Telegraph newspaper. More recently, Chad launched a new commercial truck driving program at a state funded technical college in north Georgia, where he served as the program director for three years.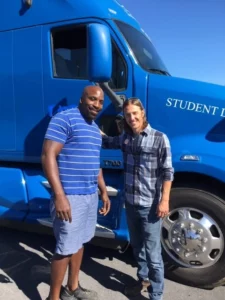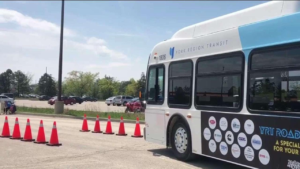 Thank you for your interest in Elite ELDT! We look forward to helping you soon!