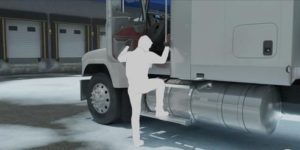 Join Us for the Ride!
Thank you for your interest in Elite ELDT's new affiliate marketing program! Whether you have a YouTube channel about trucking or you train a lot of people for their CDL, it's easy to benefit from promoting our "Best in the Industry" courses!
Elite ELDT's courses offer the best education for CDL students, because they were designed to engage students and therefore they can retain knowledge. The video format of our courses eliminates the need to read through the material and therefore makes learning easier and more enjoyable.
Not only do our courses stand out from the competition because of their quality, but our prices are also very competitive! There's not a single course on the market that offers the same quality video training for less!
We'd love to have you as an affiliate marketer for Elite ELDT! Check out what we offer and complete the Affiliate Application below if you're interested.
Seize The Opportunity
Benefits of becoming an affiliate for Elite ELDT:
Ability to offer courses at a discounted price (not available on our website)
A custom webpage featuring your logo, channel info, etc. with personalized link to discounted courses
Commission percentage around 10% or more
Elite ELDT T-Shirt
Marketing materials (depending on situation)