Black Friday Sale! Get 25% off any course on 11/24 with code "25OFF".
Looking for ELDT Training Online? You've come to the right place!
We have what our competitors don't:
-ELDT Training Online in animated VIDEO format
-FREE course previews
-Student support by phone 7 days a week
–Reasonable prices
-Train anywhere, anytime on any device
-Pass Guarantee or it's FREE!*
You deserve the best!
Elite ELDT is the ONLY provider that sells ELDT training online created using computer animated video, therefore our courses make learning easy and fun! We are also available 7 days a week to take calls if you have questions. Choose Elite ELDT and get the BEST!
Every online ELDT training provider claims to be #1 or "The Best", but they don't say why…Elite ELDT does!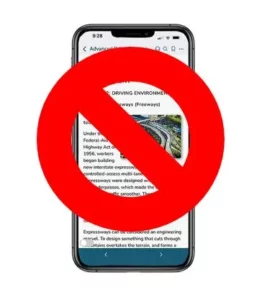 Just say "NO" to online courses that you have to read!
Most people forget things they read, which is why it's not a the best way to train for YOUR new career.
FMCSA Certified
Elite ELDT is a certified online training provider with the FMCSA. To confirm, visit: tpr.fmcsa.dot.gov. Once on the site, do a provider search for Elite ELDT.
Pricing
Our prices are VERY competitive! In fact, we are cheaper than our three closest competitors online CDL training courses!
Mastery Based Learning
Our courses are mastery based, meaning you must answer questions correctly to progress, that way you DO NOT have to take a test at the end and you still pass with a 100%!
Access to an instructor
We answer the phone 7 days a week and will gladly help you any way we can! All calls are answered by an experienced CDL driver & trainer!
Amazing!
"What a great experience using Elite ELDT!
Chad personally answers the phone and has all the answers, follows up with emails, etc. Our employees had zero complaints about the program. We loved the fact it was so straightforward and each step was as explained on website or by email. Best of all, ELITE ELDT submits your completion certificate for you, so it made the process effortless. Absolutely no surprises with this company. Thanks Chad."
Ivy Sullivan, Interstate Batteries of Miami
Happy Customer!
"Good training! It was very convenient to to log on anytime and return with all progress saved. I had an issue initially logging on, so I sent an email and received a prompt response…the issue was resolved quickly. I am weary of internet scams, but this is the real deal! I'm completely satisfied with the experience and I will definitely recommend ELITE ELDT!!"
Gabriel M.
Best I Found!
"The training materials are highly informative and very relevant to what you need to learn. Make sure to dedicate time and pay attention, because you will have to go through the videos again should you get the questions wrong. Otherwise, it is definitely worth what you paid for."
Donna Walsh