Spread the word….get rewarded!
Introducing Elite ELDT's NEW & EASY referral program.
Simply refer someone you know to our best-in-class online ELDT courses and you could be eligible for a $20 Giftogram gift card redeemable at over 200 retailers.
Read more below to learn how the program works.
Step 1
Complete and submit the referral form below.
Step 2
Tell people you know about Elite ELDT's high quality VIDEO courses and outstanding customer service.
Step 3
When they enroll in one of our online courses, ask them to include YOUR name on the enrollment form in the last blank where it says, "Name of person who referred you."
Step 4
Once the student pays for the course and is enrolled as a student, we will process your rewards gift card within 7 days.
Step 5
Be on the lookout for an email from Giftogram.com. There you will find your $20 Giftogram which can be used electronically as a gift card to over 200 of the most popular retailers!
To check out all the retailers that Giftogram cards are redeemable at, click HERE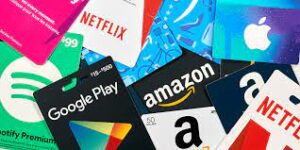 To be eligible
Referred student must purchase one of Elite ELDT's online courses at regular price.
Referred student must include eligible referring individual's name on the enrollment form when they first enroll in the course.
Referring individual must complete referral form (below) within 7 days of referred student's enrollment.
Elite ELDT is not responsible for awarding gift cards if referring party is unreachable at email provided or does not submit referral form within the 7 day time limit.
Only one gift card can be claimed per student.
If more than two individuals claim to have referred the same student, the first one to do so shall be awarded the gift card.
Gift card reward will be sent to the email* provided on the referral form. *Elite ELDT is NOT responsible for gift cards that go undelivered due to technical issues.
If rewarded amounts exceed $600 to any individual during the course of a calendar year, that individual will be asked to complete all required tax documents.
Not valid where prohibited by law.
Think you can refer a large amount of students throughout the year? Call Chad and he will set up an account for you to streamline the process! 706-892-7550